Accessories differentiate us, complete our look and what's more important: they give us a chance to express ourselves. The use of accessories is important in men's fashion because charisma is hidden in the details. A stylish suit catches perfection with the appropriate ring, and a pair of shades carefully selected in accordance with the face type takes the look to the next level.
Shades That Add Style
Sunglasses fit to every style. Whether it's a formal style with fabrics at the forefront or a sporty look emphasizing casualty, vintage fashion from the 70s or a modern look from the 2000s… Sunglasses complement all styles. That's the reason why the world's most famous brands attach importance to sunglasses! Bvlgari, Etro, Paul & Sharks… Let's have a look at Etro for example. It brings together those who want to add a modern touch to the colorful look of the 70s with colorful sunglasses in vintage design. Bvlgari, on the other hand, stands out with its pilot sunglasses called "aviator", but doesn't dismiss other designs as beside the point!
Ties and Belts: The Reinforcers of Style
Ties and belts are undoubtedly the most common accessories used by a man, they complete the look but mostly they rather stay in the background. The world's leading brands in design such as Salvatore Ferragamo and Zegna are aware of this and always look for the new and beautiful in their belt and tie designs.
Scarves That Describe The Winter Season, Hats That Present Character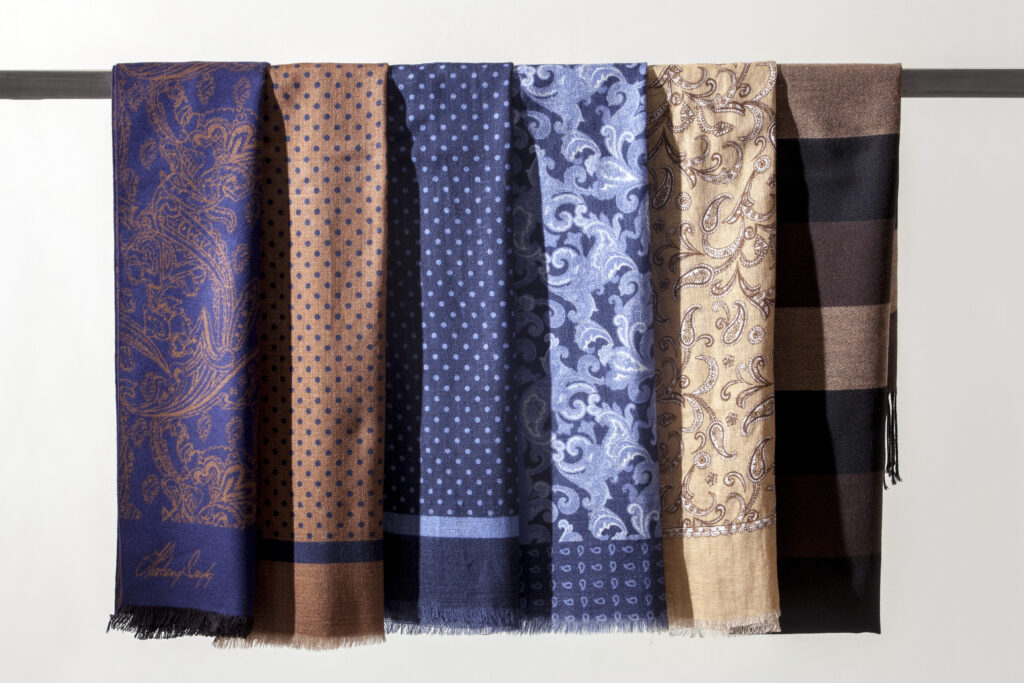 A man has many options when completing his look with a scarf. It is possible to add contrast to a darker style with a light tint scarf, and vice versa. At the same time, choosing a scarf with shades close to the color of the coat or topcoat can highlight the desired tint. It is also possible to appear authentic with the right selection of scarves: you can add a retro touch to a modern style. Another point that shouldn't be forgotten in the selection of scarves is the harmony with the cap. For this reason, many brands design scarves and caps as a set, just like Michael Kors.
Hats reflect the character of a man, and his attitude towards life! However, we cannot reduce styles and appearances to certain patterns. Well known brands don't like prejudices either and so they include innovations and colors in their hat designs. Just like Loro Piana who adds details with a classic look to sporty hats.
Your favorite accessories await you at ATU Boutiques. If you wish to discover it, you are welcome at your next travel.